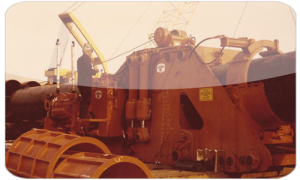 From Our Family
DEL Industries was founded in 1938 by my grandfather, Elmer Mylius. It was primarily a machine shop in the oil industry. In the late 1940's DEL manufactured its first packaging machine, and in 1977 we incorporated as DEL Packaging. Today, DEL offers a wide-variety of packaging machinery models to choose from.
Over the years, the DEL name has become synonymous with quality, value and innovation in the packaging machinery industry. We attribute this to our commitment to lasting relationships with our customers and the superior reliability and performance of our systems.
At DEL Packaging, we take great pride in our work. Our incredible team of people stand behind every system engineered, fabricated and installed. We partner with our customers by supplying spare parts, service and support throughout the lifetime of their machines.
On behalf of our family and the entire DEL staff, we hope you will experience the DEL difference for yourself by becoming a part of the DEL family! We look forward to meeting your packaging needs and contributing to the success of your business.
Sincerely,
Mike Mylius, President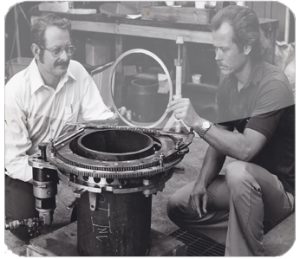 Gordon – Owner/CEO and James Karp – Engineering 1970.