Let DEL Turn Your Product Around
DEL has been manufacturing cap and container orienting systems for many years. Parts can be oriented during
the packaging process prior to being filled, sealed, printed, labeled, scanned or lidded. We have in-line systems for either round or non-round parts that can be utilized in sanitary environments such as food or pharmaceutical applications.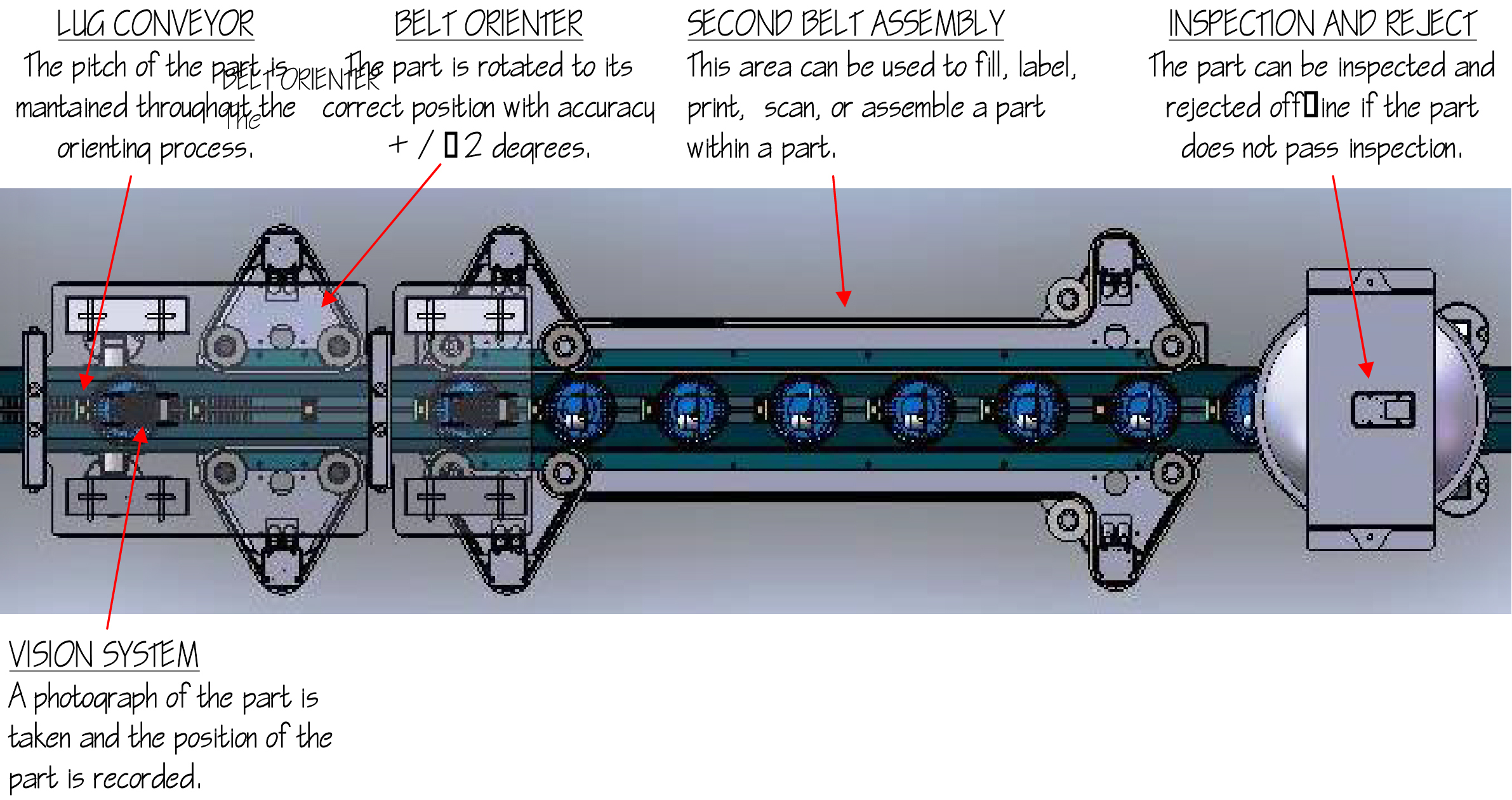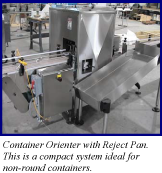 TYPICAL USES…
Orientation of parts with handles so the handle is either leading or trailing.
Apply a label or print (laser & ink jet) the part in a specific location.
Orient the position of an offset fill spout of the container prior to entering the filler or capper.
Insert a scoop to the inside of the cap.
Orient a hinge style cap prior to entering the over capper
Orient an embossed lid so the writing or logo is in the same position for inspection and/or lidding.
Assemble a part within a part.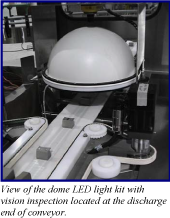 Call DEL today for a free consultation on your next part orientation project. Learn how our systems can be used to orient your specific part. These systems can be used with your vision system or DEL can specify a unit to meet your specifications.