MODEL RCL STACKS UP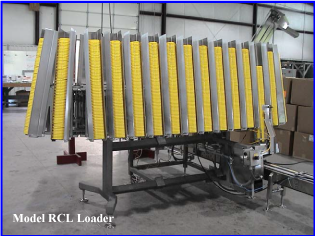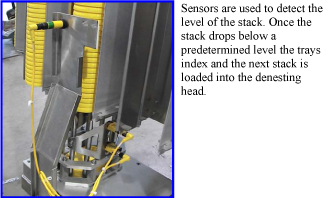 Downtime associated with changeovers are relatively
quick and easy. The trays and denesting head can be
removed and replaced within 30 minutes, utilizing
tool-less trays and drop in denesting head secured
with four bolts
In an effort to simplify storage and loading
capabilities of our line of denesting systems,
Del has designed a new carousel style loader.
The new loader is capable of denesting caps and
containers of various shapes and sizes. The
vertical trays are located at floor level making
loading simple and easy for the operator.
More trays are accessible for the operator to
load product reducing the amount of time the
operator needs to spend at the loader.
A typical system contains 30 trays which can
hold approximately 130 to 150 caps /containers,
dependent upon stack height.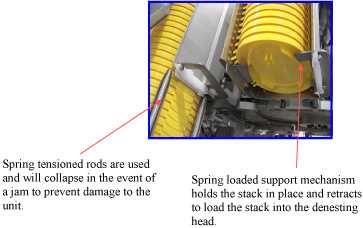 Call Del today for a free consultation
on your next denesting application.
Learn how our Rotary Denesting
Systems can reduce your labor
expenses
Del still offers dual lane denesters for
high speed applications.