High Speed Cup Denesting
Del customers describe our cup denesting systems as "Built Tough", "Extremely Reliable", and Easy to Operate". Over last 40 years we have provided cup denesting equipment for all types of applications. We offer single and dual head denesting systems that deliver production rates up to 500 cups per minute!
"Labor saving solution in a compact design" Our automatic cup loader offers an area of cup accumulation while minimizing valuable floor space, at the same time freeing up an operator to perform some other function on the packaging line.


"Gentle cup loading"
The indexing cup carrier trays gently place a stack of cups into an electric cylinder for automatic loading into the cup denesting head.
"Positive 5 Point Contact"
Precision machined denesting screws ensure that cups are properly denesting each and every time.
"Cup Detection"
The cup must clear the discharge area before another cup is denested. This eliminates the possibility of denesting containers into each other.

"Instant Stability"
We use a high powered vacuum pump to create a vacuum to stabilize the container and prevent it from bouncing or slipping. This feature makes it possible to maximize high production rates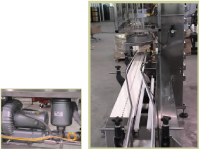 "Adaptable"
Our cup denesters are placed in new and existing production lines and are typically placed upstream from filling equipment. Container manufacturers also use this equipment to denest cups into printing and labeling systems to be used by their customers.
Efficient Overcapping Solutions
Del has overcapping equipment for every application Imaginable. We can configure our overcapping equipment to meet your budget, production rate and efficiency.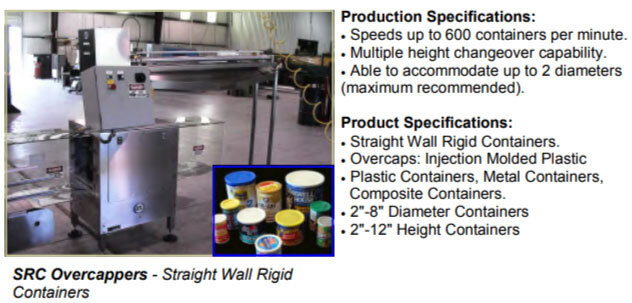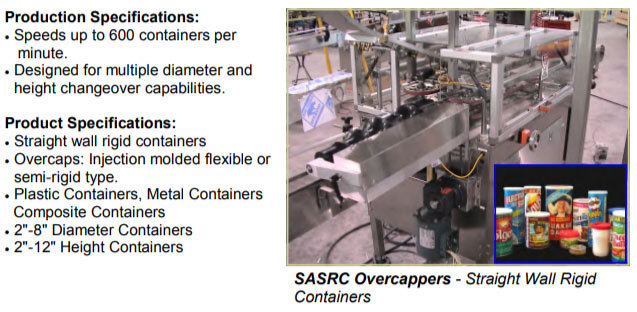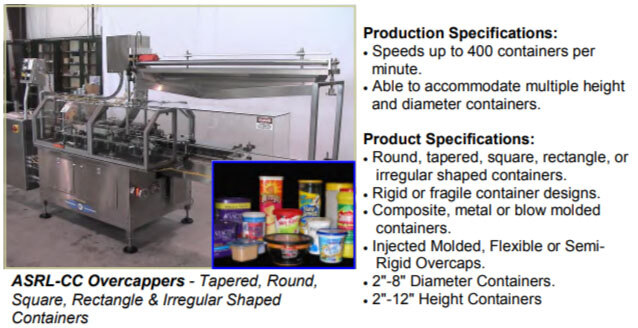 Looking to the Future
If you plan to attend the Pack Expo Las Vegas show this September please stop by to hi and let us get a head start on your upcoming overcapping project. We can help layout your line as well as perform initial tests to validate the overcaps and containers you plan to use. We can also help point you in the right direction for caps, lids and containers.